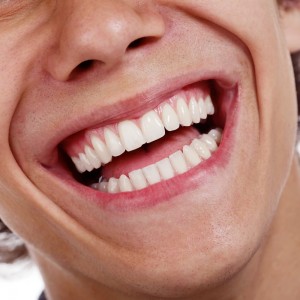 If you've often thought of getting braces to straighten your teeth, but don't want the hassle of tradition metal braces and brackets, Invisalign aligners may be just right for you. Perhaps the appearance of metal braces would compromise your professional advancement. Maybe you don't want to contend with the mouth abrasions that metal braces cause. Whatever your reason, you can have the straight smile of your dreams with Invisalign from the Dallas, TX, dental office of Dr. Drew Vanderbrook and Dr. Joanne G. Hoppe.
Step-by-Step with Invisalign
The first step on the road to a straighter smile with Invisalign is a 3D computer image of your teeth. With this same technology, you'll see how your teeth will move and you'll even been able to see what your smile will finally look like. Then, your personalized treatment plan is formulated. Based on this individual plan, clear Invisalign aligners are produced just for you. As the name suggests, these clear, plastic aligners are practically invisible and won't irritate your cheeks and gums.
Your Role in Straightening Your Teeth with Invisalign
Your job is simple: wear your aligners throughout most of the day, easily removing them to eat, brush and floss. You'll change out each set of aligners for your upper and lower teeth every two weeks until your teeth are straight and beautiful. The entire treatment process usually takes anywhere from six months to about two years. During that time, we'll see you every couple of weeks to monitor the progress of your treatment.
Contact Our Office Today
You've waited long enough to have a smile you want to show the world. With Invisalign, that smile will seem to magically appear. Contact our office today to schedule your appointment with Dr. Vanderbrook and Dr. Hoppe. We'll be glad to help! Our dental practice conveniently serves patients in Dallas, TX, Lakewood, East Dallas, University Park, Garland, Mesquite, Richardson, North Dallas and other areas of the Dallas metroplex.