Your Family's
Dentist
Skilled & Passionate
Dr. Vanderbrook had an amazing dentist while growing up, and he's wanted to work in this profession from a young age. Today, he's proud to be carrying on the high standards of dentistry that he looks back on so fondly, offering high-quality materials, knowledgeable care, and a friendly office atmosphere to patients and families in need. He and his staff strive to form trusting, long-term relationships with everyone who walks through the front door.
Meet Our Dentist
Meet Our Team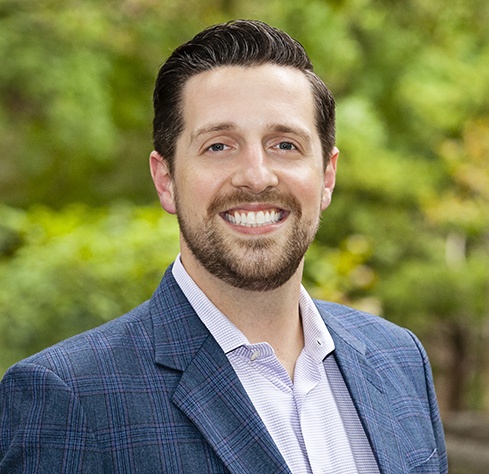 Our Featured Dental Services
Here in the Dallas area, our dental team is happy to offer a wide range of treatment options in order to save patients valuable time and help them stay in an office they're already comfortable with. We're familiar with the unique needs of smiles at every stage of development, and our recommended services will be always be personalized to fit your specific needs, preferences, and goals. We can't wait to exceed our expectations!
"Dr. Vanderbrook is amazing! I'm a little nervous at the dentist but Dr. Vanderbrook put me completely at ease. I was interested in whitening and Dr. Vanderbrook did not try to upsell me at all; he recommended I try out some products from the store first before doing in office whitening. I thought it was very considerate of him not to push products on me."
Miltra B.,

Dallas, TX
"I know this is unusual, but the experience was actually relaxing! Dr. Vanderbrook and Angela kept me comfortable and informed while I laid there for two hours with my mouth wide open. This is a really well run dental practice. They pay attention to the small stuff, and every member of staff is pleasant and welcoming. I highly recommend Vanderbrook Family Dentistry!"
Jennifer M.,

Dallas, TX
"Vanderbrook Dentistry makes getting my dental cleanings and other services very easy. Ashley is our family's favorite dental assistant. She does a great job at cleaning my teeth and checking them. Dr. Vanderbrook is so friendly and very good at keeping on top of potential dental issues before they become problems. Thank you guys for your great dental service!!!!"
Ronn Y.,

Dallas, TX
Meet Vicki
Your Dental Insurance Expert
The Vanderbrook Family Dentistry team wants every aspect of your appointments here to be smooth and pleasant – and that includes when it's time to pay. Our office Manager Vicki, in addition to our amazing team, can help you navigate your insurance plan, maximize the benefits available to you, and select financial options that are an ideal fit for your budget at our dental office near Lakewood.
Explore Your Options
Meet Our Team
We Love Dallas
& Giving Back
Dr. Vanderbrook is proud to serve his neighbors everyday in this amazing city, and he has a genuine passion for improving the greater Dallas community outside of the office as well. He is a long-time member of the Rotary Club of Dallas-Uptown and also regularly partners with Texas Mission of Mercy to provide free basic dental care to underserved Texans.
Get Involved with Us