Dental Crowns & Bridges in Dallas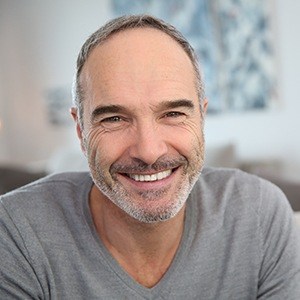 Dental crowns repair serious decay and damage to bring back your healthy, beautiful smile. Additionally, when one or more teeth have been lost, dental bridges can bring them back as well. Don't live with tooth loss, damage, or decay any longer. Your dentist in Dallas provides custom-made, high quality crowns and bridge at Vanderbrook Family Dentistry!
What Is a Dental Crown?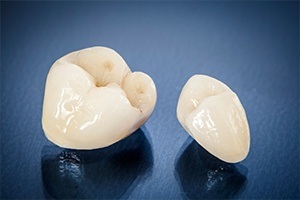 A dental crown is a fixed restoration, which means it can't be removed. A thin replica of your natural tooth, a crown can be made out of all-ceramic, porcelain fused to metal, zirconia, gold, or other metal alloys. Dental crowns are sometimes called caps because they fit securely over the tooth. They restore teeth that are broken, severely decayed, or suffering from serious cosmetic issues. A single missing tooth can be replaced by an implant-retained crown.
The procedure for a dental crown takes place over two or three visits to our practice. Most of the time, the dental crown is needed after root canal therapy or endodontic treatment. This treatment heals infection that has reached the inside of the tooth. If that's the case, the tooth's pulp will be completely removed and the infection will need to be allowed to heal before you receive your crown.
In the first visit for a dental crown, the affected tooth is prepared to receive the crown and impressions of the tooth are made. Preparation involves reshaping the enamel to make room for the new layer that will cover the tooth. The crown is manufactured in the time between appointments. You return to our office one to two weeks later, after the crown is complete.
What Is a Dental Bridge?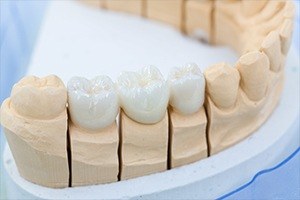 A dental bridge is a set of crowns attached to each other. It replaces one, two, or several missing teeth that have been lost in a row. A fixed bridge is permanent and can only be removed by your dentist. The dental bridge is an effective tooth replacement because it makes eating, speaking, and smiling easy again. Security provided by the dental bridge also prevents the surrounding teeth from drifting out of place.
To attach a dental bridge, the two teeth surrounding the gap act as anchors for the prosthetic teeth that fill the space in between. Like a dental crown, the bridge requires at least two visits to the practice that are spread out over one to two weeks.
Caring for the Crown or Bridge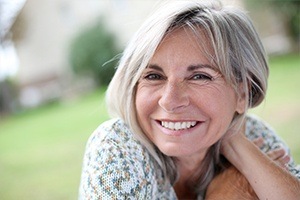 With proper maintenance, your dental restoration can be expected to last for many years. The dental crown itself will not develop a cavity, but the tooth underneath it can. The gum line below the tooth is also vulnerable to developing an infection. Brushing, flossing, and other good oral hygiene habits can help your crown last longer. Of course, good dental hygiene prevents the need for future crowns or bridges too.
Schedule an Appointment Today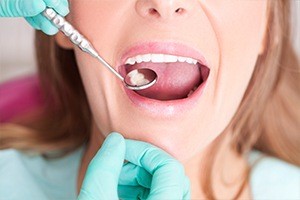 If you are in need of serious restorative care, don't stress. Get in touch with Vanderbrook Family Dentistry to schedule an appointment for a crown or bridge. We repair damage and replace missing teeth to help you enjoy full smile confidence once again.
Dental Crown FAQs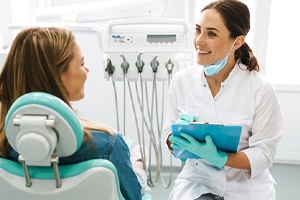 Do you want to learn more about dental crowns in Dallas? Our team at Vanderbrook Family Dentistry can help! If you have a specific question on your mind, then we encourage you to reach out to our team so we can provide you with the answer. If you'd prefer to do your research online first, then keep reading to learn the answers to a few of the most common questions patients have about dental crowns.