Emergency Dentist – Lake Dallas, TX
Immediate Care When You Need It Most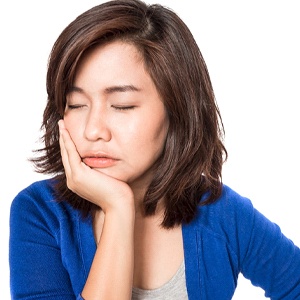 Dr. Drew Vanderbrook is an emergency dentist in Lake Dallas who understands accidents happen. Whether caused by a hard-hitting tackle on the field that results in a knocked-out tooth or oral hygiene neglect that is now causing immense tooth pain, he and his team at Vanderbrook Family Dentistry will go the extra mile to provide immediate care when you need it most. When calling to schedule an appointment, we will work to get you in the same day or the following depending on the severity of the situation. But no matter the problem, we will be there to help you achieve relief from the pain as quickly as possible. To learn more about dental emergencies and what you can do to prevent them, contact our office today.
How to Handle Common Dental Emergencies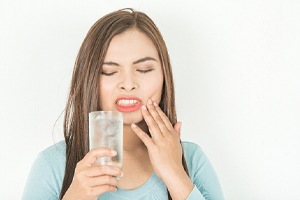 At Vanderbrook Family Dentistry, we believe in providing patients with the tools and knowledge to handle a dental emergency should one arise. Although you may be tempted to panic, staying calm is the first and most important rule to remember. Next, you can follow some of these simple steps when handling these common dental emergencies:
Toothaches
If you have an object or piece of food stuck between your teeth, try using waxed dental floss to gently remove it. If this is successful, you will notice the pain quickly begin to dissipate. If the reason for your toothache is not because of something lodged between your teeth, it may be that there is a more serious problem developing underneath the gum line or inside the tooth (i.e. abscess, infection). This should warrant an immediate visit to our office. Dr. Vanderbrook may recommend a root canal or tooth extraction to prevent worsening problems from developing.
Chipped/Broken Tooth
Making sure you have dental wax on hand will be beneficial if you are dealing with a chipped or broken tooth. After rinsing out your mouth to remove any debris and gathering the pieces, you will want to place a small portion of wax over the jagged or rough areas of your tooth. This will not only protect it from further damage, but it will also keep your soft oral tissues from becoming irritated should they rub against the tooth.
Knocked-Out Tooth
If you discover you have a tooth that has been knocked out, contact us immediately. We will need to see you within the hour to try and save the tooth. You will need to first retrieve the tooth, holding it only by the crown, and rinsing it off. If possible, try to reinsert it into the socket. If you cannot, either place it in a container of milk or between your cheek and gums to keep it moist until you make it to our office.
Lost Filling/Crown
If you accidentally lose a dental crown or filling or it falls out, don't be alarmed. Our team will need to re-bond the restoration; however, in the meantime, you can use a dental adhesive from the drug store to temporarily put it back into place. Just try to avoid chewing on that side of your mouth, if possible.
How to Prevent Dental Emergencies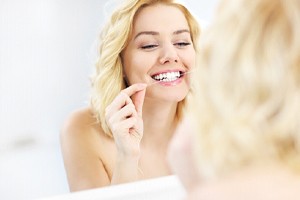 Knowing what to do when something happens is important but so is knowing how to prevent an accident or injury. Keeping the following tips in mind will help to keep your smile intact as well as decay and disease-free:
Maintain a good oral hygiene routine of brushing twice a day for two full minutes, flossing at least once before you go to bed, and rinsing with an ADA-approved mouthwash.
Avoid using your teeth as tools to open packages and containers.
Limit or avoid all hard, crunchy foods. If necessary, cut them up into small pieces to prevent unnecessary pressure on your teeth.
Wear mouth protection when preparing to play a sport. If you suffer from bruxism, wear a custom mouthguard to prevent teeth grinding at night.
The Cost of Treating Dental Emergencies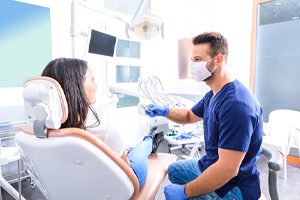 When faced with a dental emergency, Dr. Vanderbrook and his team understand that the last thing on your mind is how much it will cost to repair the damage. If you have dental insurance, your out of pocket expenses will depend on the type of restorative care you need as well as whether or not you've met your deductible. Should you need additional or alternative payment options, our team will work with you to enroll in CareCredit, which is a third-party financier that offers low and no-interest loans.