Meet Your Dallas Dental Team
Dr. Vanderbrook is proud to have the ongoing support of such a dedicated and friendly staff here in the Dallas area – they truly are the heart of the practice. Many of them have been here since before he became the dentist/owner! They'll be working hard throughout your appointment to make the experience as pleasant and smooth as possible. If you'd like to learn more about each team member, keep reading below:
Front Office Staff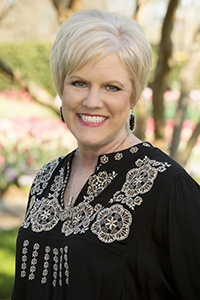 Vicki - Office Manager
Vicki is our office manager, and she has been with the practice since 2004. She began dental assisting in 1975 while attending Eastfield Community College, where she earned an associate degree. Her knowledge of dental procedures provided a unique and valuable perspective when she began working in the front office. Vicki's knowledge of both sides of our office allows her to serve our patients better. As treatment and appointment coordinator, her job is to work with our patient's schedules and explain their dental insurance benefits.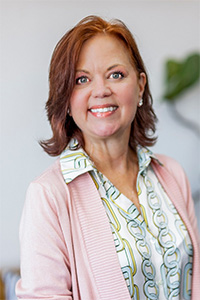 Kristin - Hygiene Coordinator
Kristin is our Hygiene Coordinator. She has worked in the dental field as a front office assistant since 2002. She enjoys greeting and checking patients in and out, as well as assisting the doctor and staff in providing exceptional care. Her knowledge of dental office programs and procedures provides a helpful edge in this.
As hygiene coordinator, her job is to work with our patient and staff schedules to be sure the optimum oral hygiene and dental care experience is provided.
---
Dental Hygienists
Lisa - Dental Hygienist
Lisa is one of our dental hygienists. She graduated from East Texas State University in 1980 with her first Bachelor of Science degree before earning her Bachelor Science degree in dental hygiene from Texas Women's University in 1986. A dedicated practitioner in her field, Lisa is a member of the American Dental Hygiene Association and the Dallas Dental Hygiene Associations.

Lisa has been at our office since 1992. During that time, she has spent countless hours pursuing continuing education, including courses in oral pathology, new and ongoing research linking oral health to systemic health, and the development of new oral care technologies. Lisa's goal is to provide the best preventive and therapeutic treatment dentistry has to offer. She is passionate about empowering patients to continue good oral health habits at home.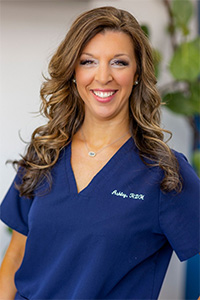 Ashley - Dental Hygienist
Ashley is one of our dental hygienists. She received her dental hygiene degree from Baylor College of Dentistry in 2008. She joined the practice in 2004, first assisting the hygienists, the doctor, and the office manager with their various duties. After earning her degree, she returned to the practice as a hygienist.
Ashley is a member of the American Dental Hygiene Association and has completed numerous continuing education seminars, staying current in the latest dental treatments and patient care. Some of the services she's studied include Invisalign® Clear Braces, and advancements in periodontal treatment. Ashley works hard to ensure that patients have the best tools possible to make educated decisions concerning their oral and overall health. She loves spending time with them!
Outside of work, Ashley enjoys spending time with her husband and two daughters.
---
Dental Assistants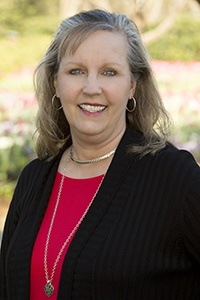 Karen - Dental Assistant
Karen is one of our two registered dental assistants. She is a graduate of Eastfield Community College, where she earned her associate degree. Not only does Karen assist Dr. Vanderbrook with our patients, but she is a great support for the dental hygienists as well. She was new to the dental field when she joined the team but has quickly become a valuable asset to the office.
Karen and her husband have two children and three grandchildren. Karen enjoys spending her free time with family and friends.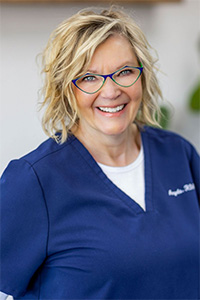 Angela - Dental Assistant
Angela is one of our dental assistants. She has been working in this field for over 30 years. When she is away from the office, she enjoys cooking and college basketball. She actually has her Culinary Degree from The Art Institute of Dallas!