Lakewood's Trusted
Dentist
Skilled, Caring, Precise
Dr. Vanderbrook knew from a young age that he wanted to be a dentist. After graduating from the Baylor College of Dentistry with his Doctor of Dental Surgery, he made that lifelong dream a reality! Now, he loves spending his days helping his patients get the high-quality care they deserve, whether they are coming in for a scheduled cleaning or emergency dentistry near Lakewood. With his phenomenal team at his side, you can always expect personalized treatments, knowledgeable care, and a friendly office atmosphere.
Meet Our Dentist
Meet Our Team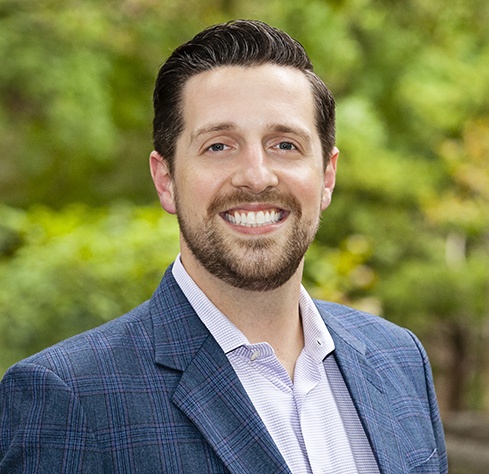 How Can We Help You?
To serve our patients best, we offer a wide range of treatment options in one convenient location. From essential preventive care and smile-transforming cosmetic dentistry to state-of-the-art dental implants near Lakewood, our priority is always to meet your specific dental needs and smile goals. Just let us know how we can help you!
"Dr. Vanderbrook is amazing! I'm a little nervous at the dentist but Dr. Vanderbrook put me completely at ease. I was interested in whitening and Dr. Vanderbrook did not try to upsell me at all; he recommended I try out some products from the store first before doing in office whitening. I thought it was very considerate of him not to push products on me."
Miltra B.,

Dallas, TX
"I know this is unusual, but the experience was actually relaxing! Dr. Vanderbrook and Angela kept me comfortable and informed while I laid there for two hours with my mouth wide open. This is a really well run dental practice. They pay attention to the small stuff, and every member of staff is pleasant and welcoming. I highly recommend Vanderbrook Family Dentistry!"
Jennifer M.,

Dallas, TX
"Vanderbrook Dentistry makes getting my dental cleanings and other services very easy. Ashley is our family's favorite dental assistant. She does a great job at cleaning my teeth and checking them. Dr. Vanderbrook is so friendly and very good at keeping on top of potential dental issues before they become problems. Thank you guys for your great dental service!!!!"
Ronn Y.,

Dallas, TX
Meet Vicki
Your Dental Insurance Expert
Our team doesn't want your smooth, stress-free experience to end when it comes time to pay. That's why our office manager, Vicki, goes above and beyond to navigate your plan, file all the paperwork, and maximize your benefits. From there, she'll help you determine the financial option that works best for your budget.
Explore Your Options
Meet Our Team
We Love Lakewood
& Giving Back
Dr. Vanderbrook loves helping others, and that passion extends beyond our office walls. That's why he is a long-time member of the Rotary Club of Dallas-Uptown and frequently works with the Texas Mission of Mercy to provide dental care to underserved Texans!
Get Involved with Us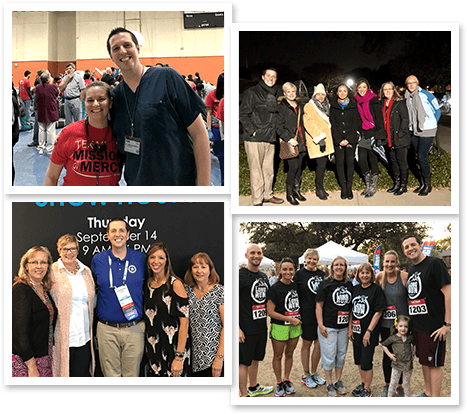 Finding Our Dental Office Near Lakewood
Are you struggling with dental discoloration? Want to learn more about modern dentures near Lakewood? Maybe you're simply looking for a new dentist near you. Whatever the case may be, we look forward to serving you and your smile at 6333 E Mockingbird Ln #255 in Dallas. We are just a short drive from Lakewood, close to Manny's Uptown Tex-Mex, Palmer's Hot Chicken, and Dream Café. Need help finding us? Don't hesitate to give us a call!