Cosmetic Bonding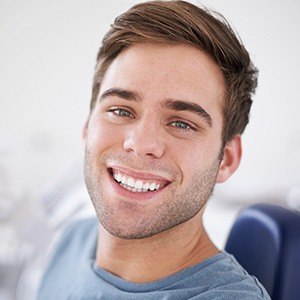 Dental bonding corrects minor cosmetic flaws for a major impact. If your teeth have chips, cracks, stains, or other aesthetic imperfections, there is an affordable, easy solution. Dr. Vanderbrook performs comfortable dental bonding in Dallas.
The benefits of cosmetic bonding are significant. Some of them include…
Very quick procedure, often completed in just one appointment
No need for anesthesia
No recovery period
Improved self-confidence
Who Is Cosmetic Bonding For?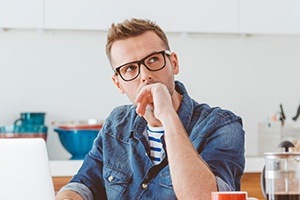 If you are wondering whether or not cosmetic bonding is right for you, consider your smile. Are your dental imperfections minor but noticeable? Do you have chipped, broken, stained, slightly gapped, or minorly misaligned teeth? Are you ready to smile more confidently? If the answer to any of these questions is yes, cosmetic bonding is likely an excellent option for your smile. Because it is a non-invasive procedure performed without anesthesia, almost all patients are eligible for the treatment.
However, teeth that are severely decayed, gapped, or crowded may not be best suited for cosmetic bonding. You and Dr. Vanderbrook will thoroughly discuss your options to determine which procedure is the best fit for you.
How Cosmetic Bonding Works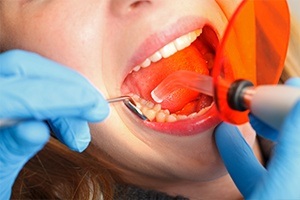 To improve teeth with cosmetic bonding, Dr. Vanderbrook will first put together a treatment plan. Using a shade guide, he will select the color that blends perfectly with your surrounding teeth. After preparing the tooth with slight etching and the application of a special solution, the composite resin is applied directly to the tooth. The resin is a biocompatible mixture of plastic and smooth glass particles. It is then molded, shaped, and dried under a special UV light. After the composite resin has been set, Dr. Vanderbrook checks to make sure it fits well with the rest of your bite. Final adjustments are made as needed.
All in all, the procedure usually takes less than an hour. After it is complete, you can use your tooth as normal. With proper care, the bonding can last on the tooth for many years.
Considerations with Cosmetic Bonding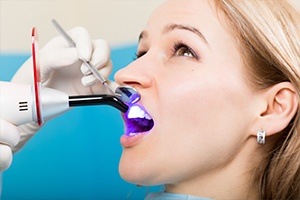 There are some things to keep in mind if you are considering cosmetic bonding. The porous material absorbs stains more easily than the tooth enamel, so areas that have received bonding will be more susceptible to discoloration from tobacco, coffee, red wine, and other highly pigmented foods and beverages. Keep your cosmetic bonding white by brushing and flossing regularly. Visit your dentist as recommended for preventive dental care.
Protect bonding from chipping or breaking by avoiding excessive force or pressure. Do not bite directly into food – cut apples into smaller pieces and eat corn off the cob. If you play a contact sport or grind your teeth at night, invest in a mouthguard to keep your cosmetic bonding intact.
Contact Vanderbrook Family Dentistry Today
There is an easy, affordable option in cosmetic dentistry. Your cosmetic dentist in Dallas is happy to offer cosmetic bonding to patients because sometimes, the smallest improvements can make the biggest overall impact. Please get in touch with Vanderbrook Family Dentistry to schedule an appointment today!