Enjoy Tooth-Colored Fillings in Dallas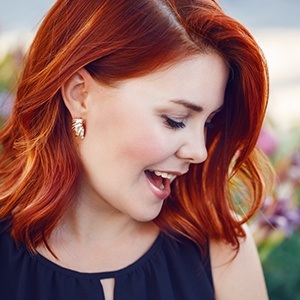 At Vanderbrook Family Dentistry, we are committed to creating healthy, beautiful smiles. Despite the best oral hygiene habits, there may come a time when you will need a dental filling due to decay. In the past, your only option was to use dark, amalgam fillings. While these fillings are affordable and effective, they cause an eyesore in the appearance of your smile. Now, you can get a dental filling that matches your enamel color with tooth-colored fillings in Dallas. Our team will restore the health of your tooth while enhancing the beauty of your smile with the most preferred solution possible.
Benefits from Tooth-Colored Fillings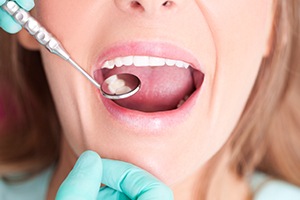 Traditional dental fillings are made from metals, causing them to be dark in nature. Traditional dental fillings are effective, but many patients are self-conscious about the appearance of the fillings. Another big worry is the potential exposure of mercury despite the fillings being deemed safe. Now, you have an alternative to traditional fillings with metal-free fillings that are customized to match your enamel color.
Tooth-colored fillings are made from a composite resin material, not metal. The fillings are made from a plastic mixture that contains silicon dioxide. This composite resin material can be customized to match the current color of your enamel for a filling that blends in seamlessly with your smile.
Although the fillings are not made from metal, they remain strong and durable. Tooth-colored fillings will restore the health of your tooth while protecting its integrity from future damage. Additionally, the filling will help to insulate your tooth against temperature changes for added comfort. Best of all, less tooth structure is removed while filling the tooth when compared to metal fillings.
The process of receiving a tooth-colored filling is simple. Your tooth will be prepared the same as with metal fillings. Then, the composite resin material is applied to the tooth. A special light is then used to quickly harden the material. Overall, you will enjoy a quicker and comfortable procedure when treating tooth decay.
Tooth-colored fillings will last for several years with the right care. However, if they should become damaged, we can quickly repair or replace the filling.
Your Dentist for Tooth-Colored Fillings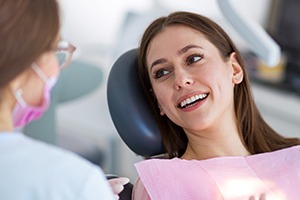 As a cosmetic dentist in Dallas, Dr. Vanderbrook is proud to offer a more attractive solution to treating tooth decay. With tooth-colored fillings, you will have a repair that is virtually undetectable. You will not have to worry about your tooth turning gray like that of metal fillings. You will enhance the beauty and health of your smile with a natural-looking solution.
If you need a dental filling or would like to have an old metal filling replaced with a composite resin filling, please contact our office today. We will schedule your appointment to restore the health and beauty of your smile with tooth-colored fillings.