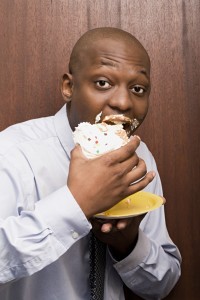 If you had to grade your oral health right now, from 1-10, what would your pearly whites score? A perfect 10? If it's anywhere below that — and if you're like most adults, it is — you've got some room for improvement. Did you know that one big contributor to poor oral health is, quite simply, the food we eat? Your teeth quickly feel the effects of seemingly small lifestyle changes, like an extra cup of coffee in the morning. Your dentist's office in Lakewood and Dallas knows a little bit about how our diets affect our mouths, so listen up and treat your teeth (and self!) well this fall.

Sports Drinks
Maybe there's nothing better after a long, hot run that a cold sports drink — but be careful, because these drinks are really just simple sugars dissolved in water. They may quench your thirst, but it's not good for your teeth. If water just won't do after one of your long jogs around White Rock Lake, at the very least don't forget to rinse your mouth out with water after that sports drink.
Other sugary drinks to avoid: sodas, fruit juices and sweetened coffee and tea
Sticky Foods
Of course toffee, peanut brittle and sugary chewing gum are all bad for your teeth — but you probably didn't realize that dried fruits can cause problems, too. We're actually not suggesting you eliminate them from your diet (dried fruits are full of fiber and all kinds of other good stuff you want) but we want to remind you to rinse your mouth out with water or, better, to brush your teeth after you munch on that next handful of trail mix. Raisins and other sticky foods can latch onto the teeth without you realizing it, which speeds up decay.
Cough Drops
It's fall and it looks like it's going to cool down soon here in Texas — and we know it won't be long before those wintertime colds and flus start hitting. But when they do, don't reach for the cough drops — you may not realize it, but those little menthol drops can contain lots of sugar. Try looking for sugar-free drops, or maybe try drinking unsweetened hot tea to soothe your throat instead.
White Rice
Ok, we admit that this one is a little surprising — rice is good for you, right? Well, yes, but the key here is white rice. Refined grains — that is, grains that have been processed and are no longer "whole" — do not maintain the delicate phosphorus / calcium balance that our teeth and bones need to stay strong and healthy. It's not just rice: white bread, pasta and other refined grain products can all harm teeth. Look for whole grains while you're shopping to be sure you're doing the best for your teeth.
Healthy Teeth, Healthy Life
There you have it: four foods to eliminate this fall for healthier, more beautiful teeth. Cut 'em out and your smile will love you for it — we promise! And if it's been more than six months since your last dental visit — or if you're looking for a dentist you can trust in Dallas and Lakewood — don't hesitate to contact our office today. We'll never get tired of making you smile.