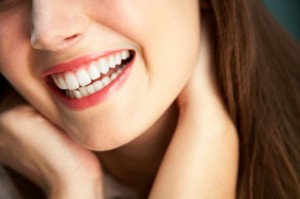 You brush and floss your teeth twice a day, every day. You see Dr. Drew Vanderbrook or Dr. Joanne Hoppe at Vanderbrook and Hoppe Dentistry in Dallas, TX, every six months for a dental checkup. Yet, despite your and our best efforts, you now have a cavity. Fortunately, our dentists can repair that tooth decay with a tooth-colored filling, so your beautiful white smile will not be compromised.
What are Tooth-colored Fillings?
Tooth-colored fillings are made of composite resin, a silicon dioxide, tooth-colored plastic mixture that can be blended to very closely match the color of your damaged tooth. As such, a tooth-colored filling will not mar your smile the way a traditional silver or amalgam filling would. With a tooth-colored filling, only you and your dentist need to know that you even have a filling.
In addition to having a more pleasing and natural tooth-like appearance, tooth-colored fillings usually require less tooth preparation before your cavity is filled. Thus, you'll have to endure less drilling—not a bad thing—and more of your tooth's natural structure will be preserved. Drs. Vanderbrook and Hoppe practice conservative dentistry, meaning that the more natural tooth structure you keep, the healthier teeth you're likely to have in the future.
And while amalgam fillings have a lengthy track record of durability, composite resins have improved dramatically over the years, and are now just as strong as their longtime predecessors. In fact, if you have amalgam fillings that are marring your smile, we can replace them with tooth-colored fillings that restore your completely white smile.
Schedule an Appointment Today
If you'd like to learn more about tooth-colored fillings and how they can repair a tooth and renew your smile, then call the office of Vanderbrook & Hoppe in Dallas, TX. We conveniently serve patients in Lakewood, East Dallas, North Dallas, Richardson, Garland, and Mesquite and throughout the DFW Metroplex.