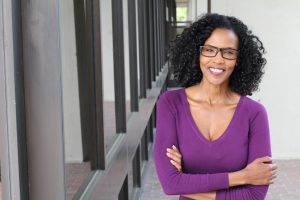 Are you ready to achieve great things in 2017? A beautiful smile can help you reach your goals by giving you confidence. When you have confidence, you can get things done! If your smile needs a boost, Vanderbrook Family Dentistry offers options for teeth whitening in Lakewood Dallas.
In-Office Whitening
For our patients who have time constraints, we offer in-office teeth whitening. The system we use delivers fast results in as little as an hour. We begin by placing a protective barrier around your gums and soft tissues to protect from excess whitening gel. Then we'll apply a high strength whitening gel and activate it. We finish with a fluoride treatment to protect against any sensitivity you may experience. You'll leave our office with teeth that are 6-10 shades lighter, and ready for your next big event!
Take-Home Whitening
For patients who would like to update their smiles from the comfort of their own home, we offer customized take-home whitening systems. We'll create customized trays from impressions we take of your teeth. Your trays are designed to fit snugly and protect you from the injury that excess whitening gel can cause.
Dr. Vanderbrook will help determine which strength whitening gel is best for your needs, and we'll show you how to safely apply it to your trays. We recommend that you whiten for two weeks initially, and then you'll have your trays available to update your smile anytime you like.
How Does Whitening Work?
The whitening systems we rely on at Vanderbrook Family Dentistry uses bleach, which contains the active ingredients of hydrogen peroxide or carbamide peroxide. These remove surface and deeper staining. Hydrogen peroxide can cause sensitivity for some patients, and this is why we use fluoride after treatment to remineralize and protect from discomfort.
Contact Vanderbrook Family Dentistry
We know you have many options when it comes to whitening your teeth, including store bought products. Professional whitening however, offers benefits such as quicker results, less sensitivity, and better protection from the whitening gel for your soft tissue.
We want you to achieve your goals in 2017! If you're ready to whiten your smile and achieve results, we encourage you to contact Vanderbrook Family Dentistry.