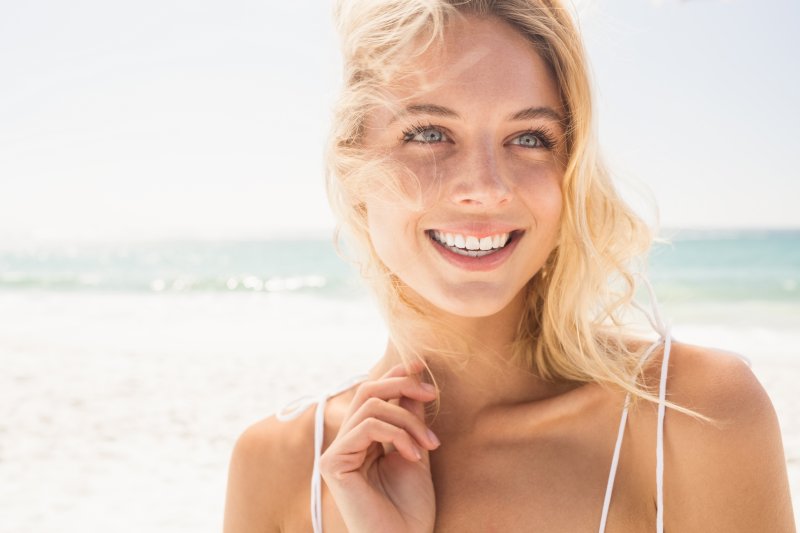 Traveling to new parts of the country can truly be a fun experience.Seeing new family members, trying out new cuisines, and getting the perfect photo of the family in front of a regional monument make traveling worth the effort.But sometimes when we travel, we fall out of our regular habits we've become used to at home, including oral care.
To make sure that you don't put your oral health at greater risk this holiday season, consider these helpful tips from a dentist!
Snack Responsibly
Planning ahead of time is a great way to avoid spending extra money on food while you travel. For example, keeping a bag of nuts in your luggage is great for staving off hunger because of its high fat and protein content. However, certain nuts require extra tools or work to enjoy,including pistachios or walnuts. When eating these foods, make sure to never use your teeth to open them. Instead, opt for almonds, cashews or unshelled peanuts which require no tooth to open. Keep a portable tool in your bag specifically for cracking nuts open if you want to enjoy them, or crack them ahead of time.
Avoid Hard and Chewy Foods Altogether
Traveling for the holidays makes it easy to eat foods we wouldn't otherwise. When you've been traveling all day and there isn't a water fountain anywhere to quench your thirst, you may end up looking to the ice cubes in your drink to satisfy you. If you do decide to eat ice, don't chew it. Chewing ice can easily cause a tooth to crack, and you don't want that to happen when your hundreds or even thousands of miles away from home. Keep this in mind when eating hard candies as well. To completely reduce your risk, avoid these foods altogether when traveling.
Do Not Use Your Teeth as a Tool
Teeth are made from the hardest substance in the body,enamel. That doesn't mean they should be used for tasks that are better suited for a tool. For example, don't resort to using your teeth to opening a bottle just to impress your friends and family members. If you're wrapping gifts, avoid the urge to use your teeth to cut a piece of tape. Even if this doesn't crack your tooth, it will wear down your enamel regardless. Once enamel is lost, it's gone for good.
Furthermore, traveling can be stressful for some people,which means you might regress back to poor habits you don't actively do at home.This includes biting on your nails or other inedible objects like pens and pencils. These habits can significantly damage your enamel, so keep your hands busy with something else while you travel.
This holiday season, don't let a dental emergency ruin your time with extended family. If you have an untreated dental issue that could lead to an emergency, schedule an appointment with a dentist today!
About the Author
Dr. Drew Vanderbrook earned his DDS degree from the Baylor College of Dentistry. During your routine visit, you can expect more than just a dental cleaning and exam. Dr. Vanderbrook does everything he can to keep his patients informed on the best oral care habits and tips to consider to prevent dental emergencies. To learn more helpful tips or get your dental issue treated before it becomes an emergency, you can contact him through his website.