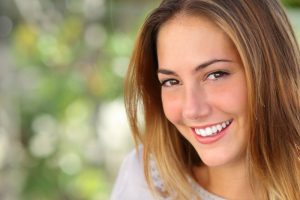 As we jump right into the new year, it can be easy to get caught up on a specific resolution. Whether it's exercising more or trying to eat healthier, you want to make sure you commit. A great way to improve your overall health is to keep your oral care habits in check.
One of the parts of oral care you may have forgotten is regular visits to your dentist. Learn why checkups and cleanings are key to keeping your mouth healthy.
Dental Visits are Essential to Preventive Care
Even with the best at-home routine you can miss plaque that's built up over time. As plaque continues to line your teeth, it will transform into a new hardened substance known as calculus. Calculus, also known as tartar, can form into deposits that normal brushing can't remove.
That's where a professional cleaning comes in. Dentists need to remove these deposits to lower your risk of toothaches, cavities, periodontal disease, and tooth loss. To forgo these dental visits is to put oral and overall health at risk.
You'll Save Money on Future Health Costs
Oral health is largely tied to your overall health for several reasons. For example, gum disease makes it much easier for bacteria to enter your body. Once this bacteria spreads, it can easily lower your immune response, making you more prone to sickness and infections in other parts of the body.
Furthermore, the costs associated with getting better, regardless of the severity, can be avoided if you make it to your scheduled dental visits. Not only can your dentist treat issues they find, but the earlier they catch it the easier and more quickly they can make you better. It's regular dental visits that make your resolution for preventive oral care complete, not exclusively brushing and flossing every day.
How Often You Should Visit
The American Dental Association recommends seeing your dentist twice a year to maintain proper dental hygiene. During your visit, they'll exam your mouth for any disease, tooth decay, and preexisting restorations before they start cleaning. This could be with digital X-rays as they provide immediate detailed images underneath your gums.
Then, after they make you comfortable, they'll start their deep cleaning regiment and provide you with any additional treatments they deem necessary. This could include treatment for periodontal disease or filling a cavity. Regardless, seeing your dentist twice a year is key to catching disease before it worsens. If you prove your dentist you're not at high risk for disease or tooth loss, you may even be able to get away with going only once a year to save you extra time.
Don't just make oral health your resolution, make it your habit. Learn more tips at your next scheduled visit!
About the Author
Drew Vanderbrook, DDS, earned his Bachelor of Arts degree in Biology from Texas A&M University. He then went to Baylor College of Dentistry to earn his dental degree and eventually went on to be nominated for a Texas New Dentist of the Year award by the Dallas County Dental Society. To learn more about his practice, contact him at (214) 821-5200 or visit his website.