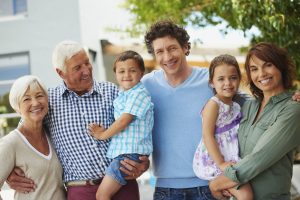 Google has really transformed the way people find a dentist. For example, type the words Lakewood dentist into your browser and you'll get 478,000 results! But you're only looking for one dentist to take care of all of your family's dental needs. Around Dallas, that dentist is Dr. Drew Vanderbrook. He and his professional team of dental hygienists and dental assistants are proud to offer a complete menu of general dentistry services. Read on to find out more about our practice.
Prevention is the Key
Dentistry is actually set up to prevent dental disease. That's why dental insurance covers dental checkups and why Dr. Vanderbrook encourages all of his patients to schedule two each year. At these regularly scheduled visits, one of our dental hygienists will thoroughly clean your teeth, removing surface stains as well as plaque and bits of tartar. In addition, we'll closely examine your teeth and gums in order to find the early signs of trouble. The sooner we find a problem, the more easily and economically we can treat.
Children are Welcome, Too
Dr. Vanderbrook loves welcoming children in the office. To get your children accustomed to our office, it is a good idea to bring children with you to your appointments or you can schedule a happy visit for your toddler. We'll show them around the office and give them a "ride" in the dentist's chair. At your children's first real visit, we'll likely just count their teeth and check to make sure their smiles are developing appropriately. As they mature, we'll begin to clean their teeth. We always discuss how you and your child can make brushing and flossing more effective and fun. To help battle tooth decay, we also offer fluoride treatments that strengthen tooth enamel and dental sealants that are a barrier between molars and decay-causing bacteria.
Cosmetic Dentistry for a More Beautiful Smile
Dr. Vanderbrook is skilled and experienced at more than just the basics of general dentistry. If you're looking to enhance your smile with cosmetic dentistry, you should know that Dr. Vanderbrook has transformed many smiles. He can do the same for you!
Our cosmetic dentistry services include:
Composite Bonding
Composite Fillings
Invisalign Clear Braces
Porcelain Veneers
Porcelain Crowns
Teeth Whitening
Dr. Vanderbrook has handled several complex cosmetic cases that necessitated combining several of the above-mentioned procedures in order to create a beautiful new smile.
Call Our Office Today
Whether you are looking for a dentist to provide general dentistry services, or you have a complex case that requires special attention, you can count on Dr. Vanderbrook. Contact our office today for an appointment.