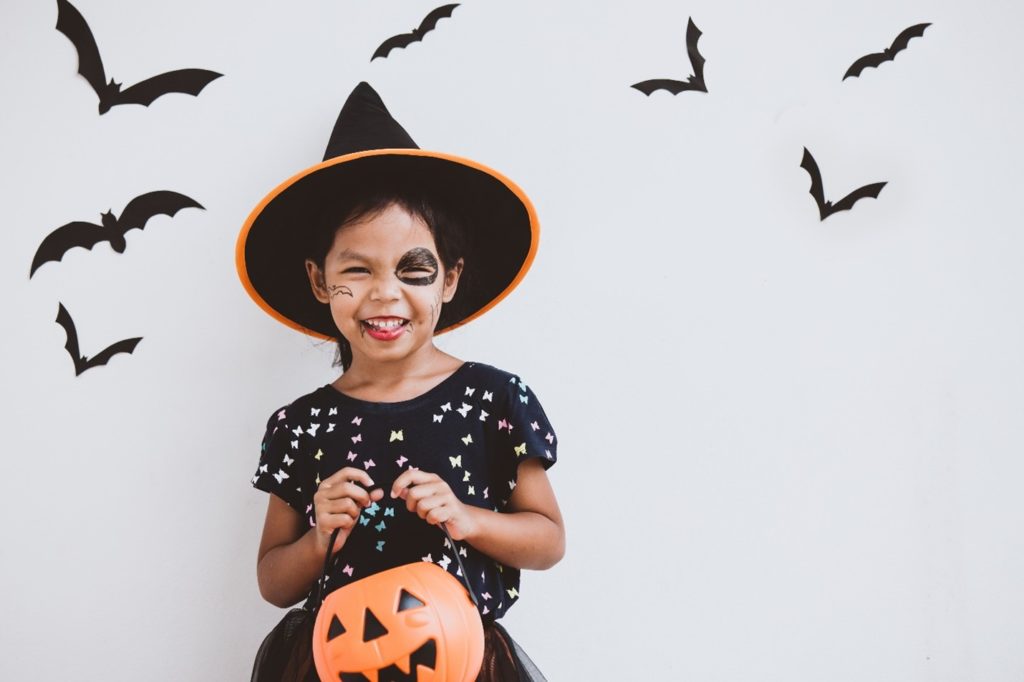 Filled with candy-filled activities, "spooky season" is basically "sugar season" for children and adults alike. But did you know that the average kid consumes three cups of sugar on Halloween? So, it's not hard to see why there is a spike in tooth decay around this time of year. The good news is that you can use the following tips to help prevent cavities during Halloween.
Tip #1: Be Choosey About Candy
Of course, any sugar-filled treat is far from tooth-friendly. However, there are some candies that are worse than others. For example, sticky taffy and caramel can cling to your child's teeth for hours on end. Similarly, particularly hard ones, like jawbreakers, can quickly result in a chip, crack, or fracture that requires a visit to their emergency dentist. So, encourage your child to indulge in dark chocolate, Reese's Peanut Butter Cups, KitKats, and other mostly chocolate treats.
Tip #2: Keep Other Sugary Foods and Drinks to a Minimum
While it's a good practice year-round, it's especially important to provide your child with well-balanced, nutrient-dense meals around Halloween. That way, their teeth and gums aren't constantly being exposed to added sugar throughout the day. Naturally, this extends to their beverages as well. Instead of soda and fruit juices (which are often loaded with sugar) offer sparkling or plain water to quench their thirst.
Tip #3: Remember, Timing Matters
Saliva doesn't just help break down food; it also rinses away food particles, sugar, and other debris from your teeth. Since saliva production is the highest during meals, offer your child a piece or two of candy alongside their lunch or dinner instead of separately.
Tip #4: Make Sure They Brush Before Bed
Brushing is an essential pillar of any good oral hygiene routine. So, make sure your child is brushing their teeth at least each morning and evening for a full two minutes each time. If you're having trouble motivating them to do so, consider getting them a Halloween-themed toothbrush to make the prospect of caring for their smile more exciting!
Tip #5: Schedule Their Second Cleaning of 2022
Has your child already had their second checkup and cleaning of the year? If the answer is "no," then there is no time like the present to schedule it! These routine appointments allow their dentist to examine their teeth and gums, catch cavities in the early stages, and clean the hard-to-reach areas of their mouth that are sometimes missed.
Although cavities are quite common during this time of year, don't get discouraged. With the above tips in mind, you can help keep your family's smiles decay-free this spooky season!
About the Author
It was actually Dr. Drew Vanderbrook's pediatric dentist that inspired him to pursue a career in dentistry! To this day, he remembers how comfortable he felt at his dental appointments, and he aims to provide the same positive experience to growing smiles in and around Dallas. It hasn't gone unnoticed either – he was given the New Dentist of the Year award by the Dallas County Dental Society! If you want to learn more about how you can protect your child's smile from cavities or you would simply like to schedule an appointment, don't hesitate to visit our website or call (214) 821-5200.