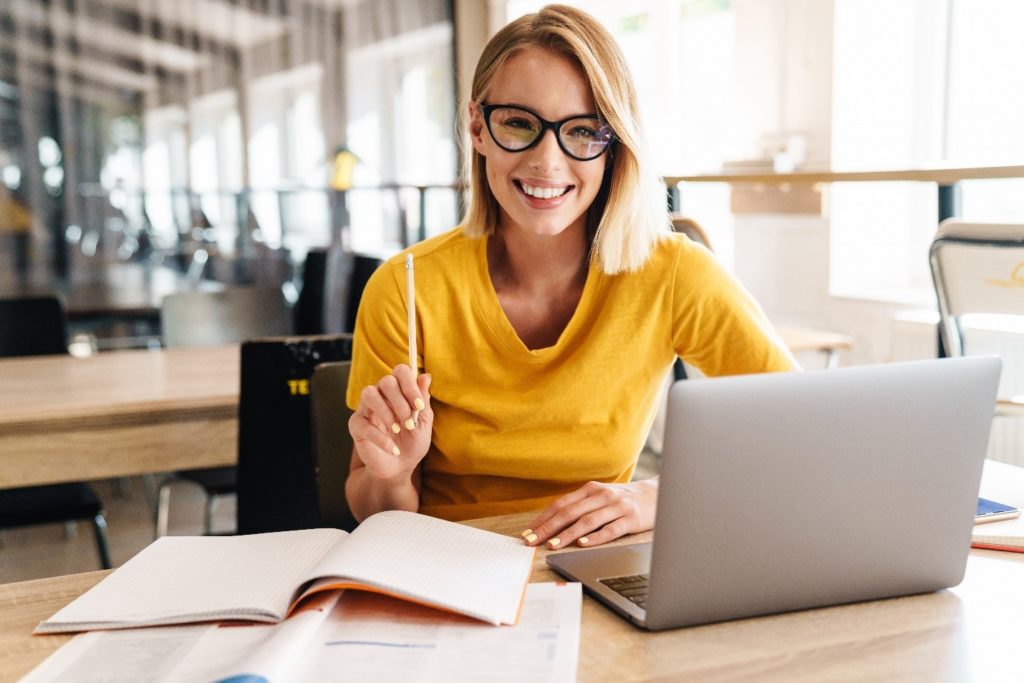 Invisalign is famous for their effective, removable, and discreet trays. What else is there to know? Actually, quite a bit! To ensure your teeth-straightening treatment is as smooth and seamless as possible, it's a good idea to start planning before your first set of aligners arrive. To learn a few must-know tips on how to prepare for Invisalign, read on!
Tip #1: Practice Brushing Your Teeth After Each Meal
Despite popular belief, Invisalign won't prevent you from developing cavities. Although the aligners cover your teeth entirely, you'll remove them before eating, making your teeth just as vulnerable to decay. That's why it's so important that you brush after each meal! Not only will starting this best practice now help it become a habit much sooner, but it will also get you used to brushing your teeth at the office, while out at dinner with friends, or on the go.
Tip #2: Cut Back on Snacking
Although the aligners are removable, it's of the utmost importance that you wear them for 22 hours a day. After all, they only work to guide your teeth into their ideal positions while they're in your mouth! To meet this wear time, it's best to avoid snacking as much as possible. Instead, try filling your breakfast, lunch, and dinner with a good amount of protein, carbs, and fats to keep you satiated for longer.
Tip #3: Buy All the Supplies You Need
While you're waiting for your first set of aligners to arrive, get all of your supplies together! Some staples include a new toothbrush, toothpaste, a floss of your choice, and mouthwash. You might also want to stock up on extra-strength Tylenol, toothpaste for sensitive teeth, or a clear aligner remover, like a Pull Tool. Note: some supplies are provided with your trays, like a storage case. So, don't hesitate to check-in with your dentist about what you do and don't need.
Tip #4: Pack a Dental Hygiene To-Go Kit
As mentioned in tip one, you'll need to brush your teeth after each meal, even lunch. If you're away from home, then a small dental hygiene kit will come in handy. In it, put a travel-sized toothbrush, small tube of toothpaste, floss, and mini mouthwash. That way, you can thoroughly clean your teeth (and your aligners!) while you're out and about.
Tip #5: Sort Out the Financials
Invisalign positively impacts your confidence, your oral health, and your bite. Of course, it's still an investment, which is why it's important to figure out the financials beforehand. Whether you have dental insurance, want to use a credit card, or prefer CareCredit financing, iron out all the details before your first appointment. This will help avoid unnecessary stress the day of.
The start of Invisalign is an exciting time – it means you're a step closer to your dream smile! Preparing now will make that transition as seamless as possible, so keep the above tips in mind as you wait for your first aligners to arrive.
About the Author
After graduating with honors from Texas A&M University, Dr. Drew Vanderbrook earned his Doctor of Dental Surgery at Baylor College of Dentistry. Throughout his career, he has completed continuing education at world-renowned organizations like the Spear Center for Dental Excellence. If that wasn't impressive enough, he was also awarded the New Dentist of the Year award by the Dallas County Dental Society! If you have a question about life with Invisalign or you'd like to schedule an appointment, don't hesitate to visit our website or call (214) 821-5200.