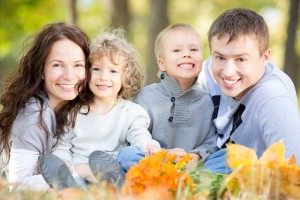 Not every dental office is equipped to serve the whole family. Doctors Vanderbrook and Hoppe and the fun, friendly staff at Vanderbrook and Hoppe Dentistry are here to help you provide excellent dental health and hygiene for the whole family. Visit us today in the Lakewood – Dallas area to put your family on the right track to happy, healthy smiles.
Family Dentistry Lakewood – Dallas 75214
Your child's dental care needs should be met by doctors who understand them. Vanderbrook and Hoppe Dentistry offers a unique experience from your child's first visit. Unlike other dental practices that serve only children, our doctors are knowledgeable and skilled in serving patients of all ages. We offer a wide range of family dentistry in Lakewood – Dallas options from the very first "happy visit," for children at one or two, to our skilled and geriatric care. Contact us to schedule an appointment to receive outstanding care for the whole family.
Happy Visits & Kid's Checkups
It is essential for your child's long-term dental health that any potential oral health concerns be identified and oral hygiene routines be established early. Around age one or two, children are invited to experience our practice at a happy visit. They get to tour the office, ride in the dentist's chair and start their relationship with dentistry off on the right note.
During kid's checkups your child will be examined for any possible developmental issues or decay. For children whose teeth are developed enough a gentle teeth cleaning is performed. Most importantly, the dentists will talk with you and your child about hygiene, eating enamel-friendly foods and educating the whole family on dental care.
Preventative Dentistry & Restorative Dentistry
It is essential for the whole family to be aware of any current or potential dental health concerns. Preventative dentistry strives to ensure that all of our patients establish dental care and maintenance plans to ensure their long-term oral health. Our comprehensive preventative care includes regular hygiene visits, screening for oral cancer, help with a wide variety of dental health concerns from TMJ therapy to teeth grinding. We at Vanderbrook Hoppe believe the best defense is a good offense.
If you have tooth decay, cracked teeth, missing teeth or need of any other restorative treatment we will work with you to return your smile to full health. We consider all dental restoration to be "cosmetic." Our team will work to restore tooth function and esthetics. Your smile says a great deal about who you are, and our dedication to keeping your smile sparkling says a lot about who we are.
Women's Dental Care
While the teeth of all men and women should be treated equally well, studies have shown that women are far more susceptible to numerous tooth and gum diseases, and significantly, women are more likely to have serious health consequences related to failings in oral health.
Our dedication to preventative and restorative dentistry ensures that women are aware at every stage of life what they should be doing to avoid potential illnesses. Additionally, we are dedicated to educating women about their oral health needs. Our dentists and hygienists are here to help, and will work to give you life-long skills to maintain excellent oral health.
Senior Dental Care
Complications from aging affect your whole body, and your teeth are not exempt. As we age, our bones density diminishes. This includes teeth and jawbones. Arthritis, muscular degeneration and other affects of aging can make it more difficult to keep up with your dental hygiene routine. Flossing especially can become difficult. For those whose dental health has deteriorated severely, dentures to replace natural teeth are an effective option, but they come with their own set of complications and concerns.
At Vanderbrook and Hoppe Dentistry, we will work with you to maintain or restore dental health. We are knowledgeable about a wide array of health care concerns specific to senior patients, and we will work with you to develop a unique dental health care plan to meet your needs.
Schedule and Appointment Today
Doctors Vanderbrook and Hoppe are here to help and support your oral care. We invite you to schedule an appointment to maintain the dental care of your whole family. We provide family dentistry services people in Dallas, TX, Lakewood, East Dallas, Lake Highlands, Richardson, Garland, and the neighboring communities.