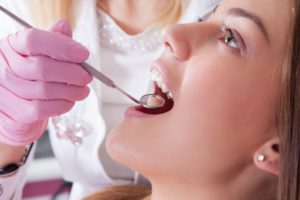 Fall is a magnificent time of year! The kids are back to school, the weather is cooling off, and the holidays are soon approaching. Did you know that it's also the perfect time to call your dentist? It's true! With the end of the year coming in a few months, now is the time to make sure you've scheduled both of your preventive visits and completed any outstanding treatment so you can make the most of your dental insurance.
How Dental Insurance Works
Most dental plans run on a calendar year, meaning they start in January and end in December. Your plan also has a yearly maximum that will run out in December since these dollars don't roll over into next year's benefits. Yearly maximums usually range anywhere from 1000 to 2000 dollars, which is the amount of money you lose if you don't use it each year.
What does this mean to you? That fall is the perfect time to schedule any cleanings, checkups, or outstanding treatment that is needed for 2018 before your benefits run out and you lose your dollars.
The Importance of Preventive Care
Dentistry is all about prevention and being consistent about these appointments twice a year helps you avoid bigger problems such as tooth decay, cavities, and gum disease because your dentist can detect them early on.
For example, if your dentist finds a cavity in your tooth and you are proactive about treating it right away, you can take care of it with a simple dental filling. If you ignore your treatment, the decay in your tooth will progress and could make its way into the root of your tooth where it will cause an infection.
Your tooth will now require root canal therapy to eliminate your decay and infection and preserve your tooth. This is a much more complex and costly treatment than a dental filling that could've taken care of the problem in the beginning.
Do You Have Questions?
If you have questions about your dental insurance, what it covers, and what treatment or appointments you should schedule, give your dentist a call today to learn more about maximizing your benefits.
About the Author
Dr. Drew Vanderbrook provides exceptional dental care to his patients in Dallas, TX. Patients appreciate his friendly and warm demeanor and the wide range of services he provides to meet their needs. Because our practice is patient centered, each patient receives a plan that is tailored to their unique needs and goals for their smile when they work with Dr. Vanderbrook.
If you would like to contact Dr. Vanderbrook, he can be reached by calling 214-821-5200 or through our website.