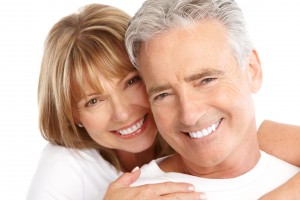 Your teeth allow you to eat the foods you love, talk to your family, friends and colleagues and smile at the world when you're happy. If, however, you are one of the millions of Americans with one or more missing teeth, then none of these can be taken for granted. Even one missing tooth can have an effect on your diet, your confidence and your emotional well-being. Thus, the importance of replacing missing teeth cannot be overstated. And while there are several good options for tooth replacement, perhaps the best is a dental implant.  Dr. Drew Vanderbrook and Dr. Joanne Hoppe of Vanderbrook & Hoppe Dentistry in Dallas, TX, practice implant dentistry Lakewood Dallas prefers for the most natural looking smile and a well-functioning bite.
People lose teeth for a variety of different reasons:
Tooth decay
Gum disease
Traumatic injury
Poor hygiene
A failed root canal
Regardless of why you're missing teeth, our mission at Vanderbrook & Hoppe is to restore your smile.
What is a Dental Implant?
A dental implant is as much about what you don't see as what you do see. What you don't see is a small titanium post that is surgically implanted in your jaw beneath the open socket of your missing tooth. For this portion of the dental implant procedure, Drs. Vanderbrook and Hoppe call on the expertise of periodontists and oral surgeons in the Lakewood Dallas area. This post mimics a natural tooth root in both form and function. As you heal from your oral surgery, the titanium post and surrounding bone tissue will fuse in a process called osseointegration. Tightly bonded, the post and bone create a stable base for your tooth restoration. Furthermore, this biocompatible post encourages new and healthy bone growth. As such, you avoid the bone deterioration that often accompanies tooth loss and causes people with missing teeth to have the appearance of a sunken face.
Once you've completely healed, you'll return to Vanderbrook & Hoppe Dentistry to have your tooth restoration affixed to the implant. This restoration can be a single porcelain crown, or with a few strategically positioned posts, implants can anchor a denture, partial or bridge.
Call Our Office Today
If you are missing teeth and would like to eliminate the difficulties these can cause, then schedule a consultation with Dr. Vanderbrook or Dr. Hoppe in order to learn more about the dental implants 75214 trusts.  We conveniently serve patients in Dallas, TX, Lakewood, East Dallas, North Dallas, Richardson, Garland, and Mesquite and throughout the DFW Metroplex.