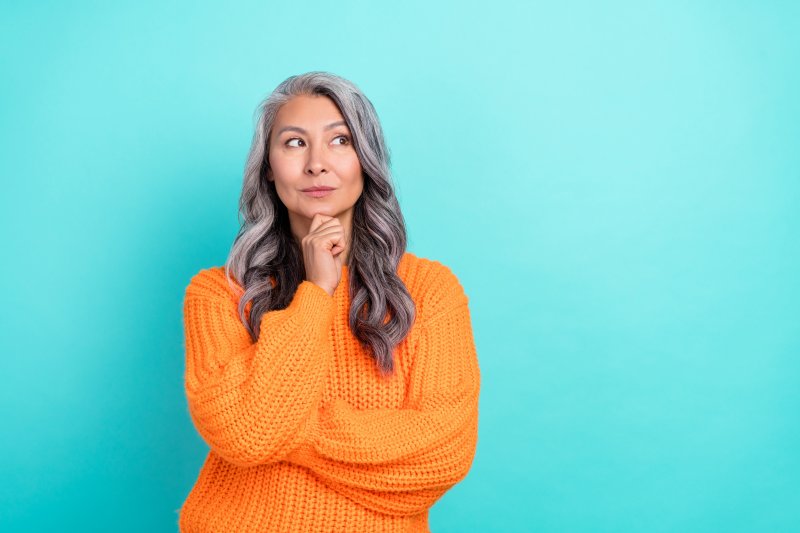 In most cases, tooth loss doesn't happen suddenly. It is usually the result of extensive tooth decay, advanced gum disease, a failed root canal, or a severe fracture. Fortunately, dental implants have become the golden standard of tooth replacement because they look and function exactly like real teeth. While it is generally thought that it is best to place dental implants as soon as possible after tooth loss, you still might be able to receive them if you have gone years with traditional restorations. Here's what you should know about dental implants if you've gone a while with missing teeth.
How Do Dental Implants Work?
A dental implant is a titanium post surgically placed in the jawbone with a lifelike artificial tooth attached to it above the gumline, providing the patient with an inconspicuous restoration that will go unnoticed by casual observers. A successful dental implant depends in part on the patient having sufficient bone mass in the jaw to fit and fuse with this post. However, the jawbone needs the exercise provided by the teeth during the chewing process to remain healthy and strong, and it will begin to atrophy after tooth loss. After some years, this can leave a patient with insufficient bone mass for dental implants.
How Can I Receive Dental Implants if I've Been Missing Teeth for a Long Time?
Fortunately, bone grafting treatment can reinforce a compromised jawbone to the point at which it can host dental implants. The process takes donated bone tissue from the patient or another source and surgically places it along the jawbone through small incisions made in the gums. Over the course of the healing process during the next several months, the donated tissue will fuse with the existing bone structure, increasing its density and strength. The procedure is performed with local anesthetic and possibly sedation, leaving the experience painless.
Bone grafting can result in some post-operative swelling, bruising, and soreness, and the patient will be prescribed pain-management medications to relieve any discomfort.
How Is a Dental Implant Placed in a Jaw That Has Received Bone Grafting?
After a bone graft has completely healed, a dental implant can be placed in the jaw using a local anesthetic. After the patient receives their restoration, the jawbone will fuse with the titanium post through the natural process of osseointegration. Dental implants restore the exercise that the jaw lost with the missing teeth, allowing it to stay healthy and strong without further bone grafts. Dental implants have an incredibly high success rate, with more than 95% of them still functioning after twenty years of use.
Consulting with your dentist can determine if you are still a viable candidate for dental implants. If you'd like to restore your smile to its original beauty, don't let having gone a few years with missing teeth get in your way.
About the Author
Dr. Drew Vanderbrook earned his Doctor of Dental Surgery at Baylor College of Dentistry, and he continues to keep his skills sharp with regular continuing education courses through organizations like the Spear Center for Dental Excellence. He serves as a proud member of the American Dental Association, the Texas Dental Association, and the Texas Academy of General Dentistry and is working towards his Fellowship in the Academy of General Dentistry. For more information on how bone grafting can allow a patient to receive dental implants, contact the office online or dial (214) 821-5200.