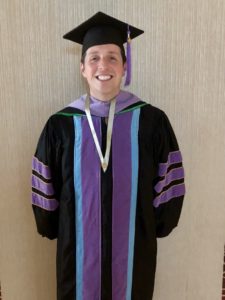 Many people aren't quite familiar with the Texas Academy of General Dentistry (TAGD) and what they offer dentists, but Dr. Vanderbrook sure is! They're an association that represents the needs and interests of dentists across the great state of Texas, including the general dentist right here at the practice.
It's common, essential and necessary for dentists to continue their education. It's the only way they can confirm to patients that the care they're providing is up-to-date and as effective as possible. Keep reading to learn how Dr. Vanderbrook achieved this title!
Background on the AGD and the Event
The Academy of General Dentistry has chapters in each state, including Texas. The TAGD has nearly 2,700 members dedicated to helping dentists go through the process of earning Fellowship, Mastership, or Lifelong Learning titles to dentists who are working to continue their education. The AGD  focuses on primary care providers responsible for diagnosis, treatment, management, and overall coordination of services tied to patients.
This year, the AGD held a commencement celebration in New Orleans, LA to recognize AGD members' commitment and excellence in dental education. During the scientific session held this past June, Dr. Vanderbrook, along with 267 other members, earned their Fellowship Awards.
What is a Fellowship Award?
The Fellowship Award provided by the TAGD is only presented to dentists who have proven their dedication to providing high quality dental care. After completing all the necessary schooling to join the TAGD, Texas dentists must complete 500 hours of continuing dental education, pass a comprehensive written exam, and fulfil three years of continuing membership with the Academy of General Dentistry.
For this honor, Dr. Vanderbrook joins an elite group of 16,839 members of the dental community. These individuals understand that going above and beyond basic requirements for dental education makes a difference to improving people's smiles. It's truly a symbol of dedication and knowledge that very few dentists can say they have.
What Does This Mean for Patients?
While most people don't know how this will affect their care, the answer is it won't! People can still expect the great care they're used to when they visit Vanderbrook Family Dental. His Fellowship only confirms that you'll be receiving dental care that exceeds standards, especially in the state of Texas.
According to Jeff Geno, DDS, MAGD, and president of the Texas Academy of General Dentistry, "Only seven percent of Texas General Dentists have this distinction." During the ceremony, he mentioned he was proud of Dr. Vanderbrook's accomplishment in joining these ranks.
The dental team reflects this sentiment! We can't wait for the Dallas community to reap Dr. Vanderbrook's expertise. We hope you schedule an appointment soon!
About Vanderbrook Family Dental
The dentist and team at Vanderbrook Family Dental works hard everyday to provide a patient-focused philosophy, a family-friendly atmosphere, and of course, exceptional dental services in a modern dental office. To get your routine visit or other services completed, you can contact the office through their website.