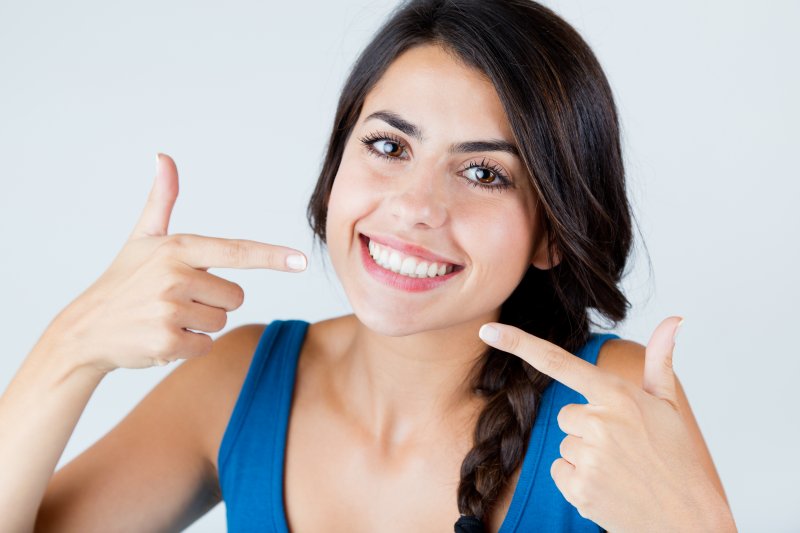 Summer is a time for getting together with family and friends. It's an opportunity to spend the next several months enjoying the warm weather, going on vacation, and spending your days lounging by the pool or lake. If you want to make lasting memories that don't leave you feeling embarrassed by your smile, a cosmetic dentist in Lakewood shares 3 unique treatments that will give you the confidence you need to look and feel your best.
Straighten Your Teeth with Invisalign
Tired of looking at a misaligned smile? Gapped, crowded, or crooked teeth as well as a poorly aligned bite can make eating, speaking, and smiling extremely difficult. Fortunately, with Invisalign in Lakewood, you can start seeing a straighter smile in no time at all. Producing quicker results than traditional metal braces, these clear aligners are customized to your needs and apply gentle pressure to your teeth, so they'll move in the right direction. Even while undergoing treatment during the summer, you can rest easy knowing that others will not even notice you're wearing them. Their transparency as well as the necessity of removing them before eating or drinking can help you keep your orthodontic treatment a secret while you work on seeing a straighter smile.
Cover Your Imperfections with Veneers
If chips and cracks are keeping you from gathering with friends this summer, it's time to consider how veneers in Lakewood can give you the smile of your dreams. These thin sheaths of porcelain or ceramic can easily fit over the surface of your teeth and hide any imperfection you don't want others to see. Whether you're planning for a vacation getaway or an upcoming job interview, veneers can create an even and healthier appearance that can help you make a good first impression. And because they're more stain-resistant than traditional tooth enamel and can last 15 years or more with proper care, this permanent cosmetic treatment may just be the solution you're looking for.
Smile Brighter with Teeth Whitening
If your morning cups of coffee have left you with stains and discoloration, you may consider one of the many over-the-counter whitening kits you can find in your local drug store. However, if you want a solution that actually works and producing long-lasting results, it's better to let a professional take care of your whitening experience. Most dentists offer in-office and at-home teeth whitening in Lakewood. Depending on your preference, you can see results in as little as an hour (in-office) or two weeks (at-home). Using Opalescence Boost, your dentist can blast away stains on and below the surface with professional-grade bleaching gel. Not to mention, if you prefer to brighten your smile at home, you'll receive customized trays and prescription-strength whitening gel to deliver high-quality results.
Don't let summer pass you by without getting in to see a cosmetic dentist for treatment. After evaluating your needs and discussing your goals, you can be well on your way to a new and improved smile that captures everyone's attention.
About the Author
Want to straighten your smile? Prefer to blast away stains? Ready to hide various imperfections? Dr. Drew Vanderbrook is a dentist in Lakewood who can help you achieve a healthier, more beautiful smile with cosmetic dentistry. Whether it is veneers, teeth whitening, or Invisalign, he and his team can deliver high-quality, long-lasting, and life-changing results using proven techniques. If you are ready to change your appearance for summer, visit our website or call (214) 989-3708 to request an appointment.