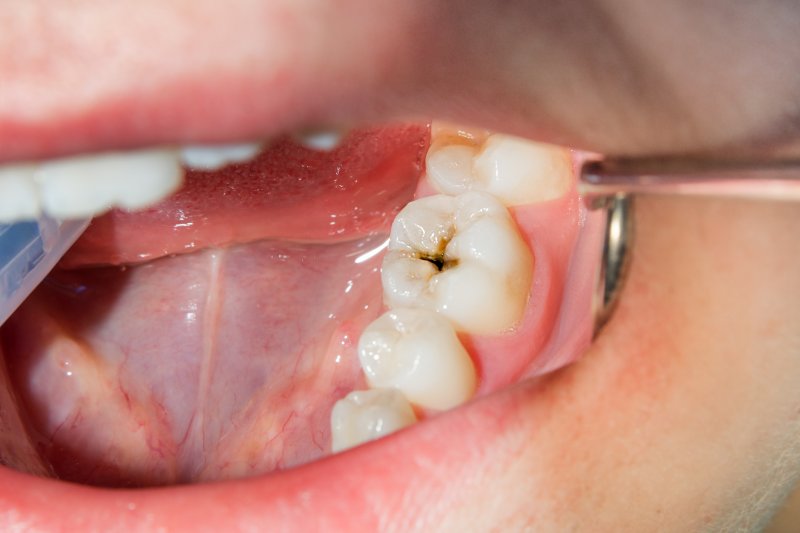 When you think about cavities forming as the result of a poor diet, you might assume that only candy and sodas are to blame. The truth is that there are far more foods that can cause tooth decay, resulting in a visit to the dentist for restorative treatment. A local dental expert explains which cavity-causing foods can cause significant damage to your teeth and what you can do to ensure a healthier, more beautiful smile.
Common Foods and Beverages That Cause Cavities
You may be surprised by the following list, but many different foods are to blame for causing cavities and other oral health problems. Some of the most common include:
Alcohol: Whether it is wine, beer, or hard liquor, these contain starch, which acts just like sugar and can adhere to your teeth, resulting in bacteria and harmful acids forming to create cavities. But also, alcohol can cause dry mouth as well as dehydration. By decreasing your salivary gland production, there is nothing to flush out harmful bacteria that can result in even more cavities. It is advised that when you drink an alcoholic beverage, you also consume plenty of water.
Saltine Crackers: Typically eaten when feeling sick or with a bowl of soup, saltines may not seem like a harmful snack. However, they contain high amounts of processed starches, which can create a breeding ground for bacteria. Over time, it will begin to break down your tooth enamel, and because it can easily cover all surfaces of your teeth, bacteria can reach the small crevices, making it difficult to remove the remnants of your food when brushing.
Raisins: Containing lots of sugar to make them a sweet treat, raisins also come with another serious problem – they stick to your teeth. Their stickiness makes it much harder to remove when attempting to brush and clean your teeth. If left on the chewing surfaces of your teeth for too long, the sugars can linger and result in harmful acids eating away at your enamel and causing cavities to form.
Ways to Minimize Your Risk for Tooth Decay
While the most obvious ways to reduce your risk for cavities is to eliminate the foods listed above, there are other ways you can take better care of your teeth and keep decay away, such as:
Brushing your teeth twice daily for two full minutes with a soft-bristled toothbrush and fluoride toothpaste
Flossing at least once a day (preferably before bed) to remove harmful bacteria and food particles
Rinse with an ADA-approved mouthwash twice daily
Keep your regular dental checkups and cleanings with your dentist in Lakewood
Seek immediate restorative treatment should you discover a cavity has formed. This may mean having a filling put into place to remove the decay and prevent further progression into the inner layers of your tooth.
Eat healthier foods, and limit your consumption of sugars and starches
Your dentist is your ally in the fight against cavities, no matter your age. By keeping these helpful tips in mind and staying away from cavity-causing foods, you can enjoy a healthier smile for years to come.
About the Author
Dr. Drew Vanderbrook believes in providing exceptional dentistry for patients in need of preventive, restorative, emergency, and cosmetic dentistry. When cavities arise, he and his team use advanced technologies and techniques to repair and rebuild decayed smiles to avoid more serious and complex problems in the future. As an avid learner, he regularly looks for courses to hone his skills and further his knowledge. If you are looking for a dentist in Dallas who can offer top-tier treatment, visit our website or call (214) 989-3708.