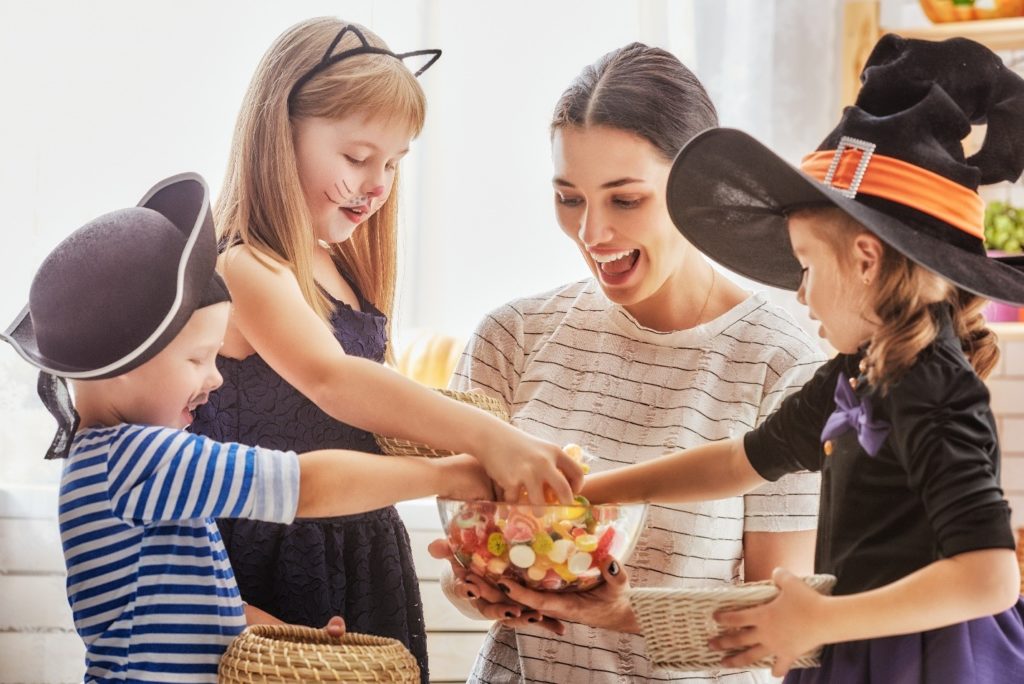 Spooky season has arrived! Like most children, your little one may be counting down the days until they can dress up in their costume, go door to door, say "trick-or-treat," and add more candy to their stash. While indulging in a sweet treat or two is part of the fun, it's important to protect their smiles from cavities after Halloween, especially since the average child eats up to three cups of sugar on October 31st alone. Yikes! To help keep their teeth happy and healthy, here is a list of the best and worst candies when it comes to their oral health.
The Best Candies for Your Child's Oral Health
While treats that are packed with sugar are never "good" for your child's smile, there are certain options that are better than others, such as:
Chocolate – Unlike other candies, chocolate doesn't cling to your child's teeth. Dark chocolate is ideal since it has less sugar and is a great source of antioxidants. Otherwise, peanut butter cups, milk chocolate bars, and the like will do the trick.
Candy bars with nuts – If your child doesn't have a nut allergy, candies filled with almonds and cashews are a great option. In addition to having protein and fiber, their consistency can help remove sticky parts of candy, like caramel.
Sugar-free candy – Since tooth decay is often linked to copious amounts of sugar, it's not hard to see why sugar-free alternatives are best.
The Worst Candies for Your Child's Oral Health
Now that you know a few of the best candies, it's time to share a few to look out for:
Gummy candies – Due to their ability to cling to the surface of your child's teeth, these treats are big cavity causers. The rule of thumb is, "Be picky if it's sticky."
Hard treats – Lollipops are a perfect example of a hard candy that can do serious damage. If your child bites into it, they can accidentally chip or crack their tooth. If they suck on it, their teeth will be exposed to copious amounts of sugar for long periods of time.
Mouth-puckering sweets – Sour candies often contain acids that erode away enamel, leaving your child especially vulnerable to tooth decay.
A Few Oral Hygiene Tips to Implement During Spooky Season
It's no secret that candy is one of the biggest culprits of cavities. However, having your child go the entire month of October without any is nearly impossible. So, what can you do? First, make sure they eat well-balanced meals the majority of the time. They should also be implementing a solid at-home oral hygiene routine, including brushing for two full minutes after each meal and flossing daily. Lastly, prioritize their six-month dental checkups and cleanings. This will allow their dentist to keep an eye on their teeth and gums, intervening in the early stages should any dental problems arise.
Spooky season is a time for fun costumes, festive décor, and scary movies, not cavities! Fortunately, you can help keep your child's smile decay-free by steering clear of the "worst" candies this Halloween.
About the Author
It was Dr. Drew Vanderbrook's own pediatric dentist who inspired him to pursue the dental field. So, it's not hard to see why providing growing smiles with comfortable, positive, enjoyable dentistry is so personal for him! He earned his Doctor of Dental Surgery at Baylor College of Dentistry and has since been given the "New Dentist of the Year" award by the Dallas County Dental Society. If your child is overdue for their six-month visit or you simply have a question about their oral health, don't hesitate to visit his website or give him a call at 214-821-5200.