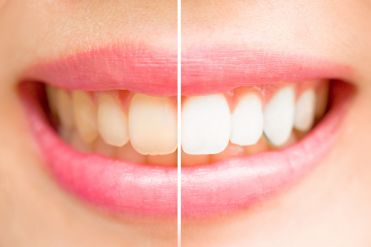 Nearly everyone could benefit from a little extra self-confidence in their life. And since one of the first things people notice about you is your smile, teeth whitening is a great place to start. When you feel good about how your smile looks, it's easier to navigate everything from first dates to job interviews and high school reunions. If you want to put your best foot forward each day, keep reading to learn how teeth whitening in Lakewood Dallas can help!
The Many Benefits of Teeth Whitening
Teeth whitening is an easy, cost-effective way to make your teeth look great (which is bound to make you want to smile more). Although smiling may seem like a simple gesture, it's actually so much more. In fact, studies have shown that it not only has the power to improve your mood and outlook, but also makes other people see you as more intelligent, successful, and likable. Researchers have also found that smiling reduces stress and increases the "feel good" chemicals in your brain. Interestingly, you still get these benefits even when you force a smile.
If your teeth are stained from coffee, tea, or red wine or have simply become yellow with age, that doesn't mean you can't enjoy the benefits of a beautiful smile. With high-quality teeth whitening, it's faster and easier than you might think.
What Are Your Whitening Options?
Since professional whitening is more powerful than a store-bought option, you can count on getting better results. Professional products also contain ingredients that protect your enamel and minimize sensitivity. There are two main options to choose from, both of which will whiten your teeth by 3 to 7 shades:
In-office whitening – If you want to experience the benefits of a whiter smile right away, an in-office treatment may be perfect. With a premium product like Opalescence, a dentist chemically activates a powerful whitening gel (without the need for ultra-violet light) before applying it to your teeth. In about an hour, you'll have a beautifully white smile.
Take-home trays – If you'd like to whiten your teeth more gradually from the comfort of your home, you can get started in just 2 visits. At the first, custom-made trays will be made. Then you'll return 1 to 2 weeks later to pick them up, along with a supply of whitening gel. Most people get their final results after wearing the trays for 30-60 minutes a day for about 2 weeks. This option also allows you to re-use your trays for touch-ups as often as you'd like.
Everyone deserves the self-confidence that comes with an attractive smile. And whitening your teeth is a fast, easy way to get there!
About the Author
Dr. Drew Vanderbrook is an award-winning general and cosmetic dentist and a graduate of Baylor College of Dentistry. He loves seeing the transformation that can happen when people have a beautiful smile and offers multiple whitening options to fit everyone's needs. If you're interested in teeth whitening in Lakewood Dallas or have any questions, he can be contacted via his website.